Precision Bearings
LYJW provides a variety of high precision bearings including crossed roller bearing, crossed tapered roller bearing, YRT rotary table bearing, harmonic drive bearing, thin section ball bearing, and spherical roller bearings.
The bearings can be customized with accuracy class of P5, P4, and P2, and inner diameter ranging from 10mm-1500mm. Features include high running accuracy, long service life, high load capacity, easy maintenance, and high rotation speed.
The Type of Precision Bearing
Application
Construction Machinery
Robotic Machinery
Medical Applications
Amusement equipment
Radar/Antenna Applications
Our product range includes precision bearings in dimensions from Ø 100 mm to Ø 1490 mm.
Code Method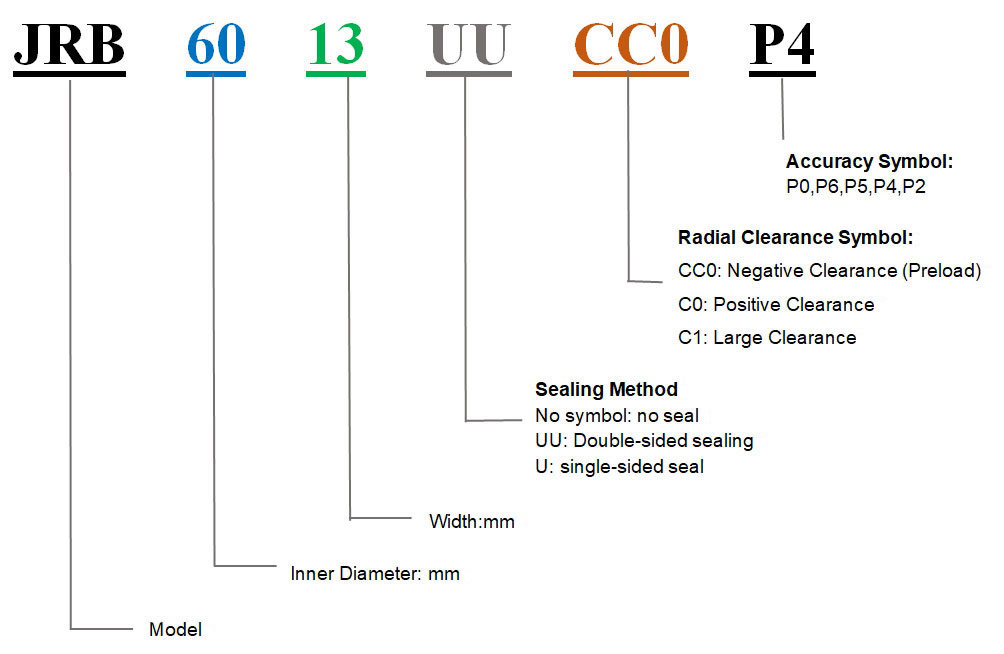 Structure of Precision Bearing
Ring material
Rolling elements
Spacers
Lubricating system
Accuracy standard
Tags
Rolling bearing
roller bearings
bearings for industrial machines
mechanical parts
precision bearings manufacturing
LYJW is a professional manufacturer of slewing bearings and we can design and manufacture slew ring bearings, precision bearings, slew drives and custom bearings for construction, engineering, mining, marine, chemical, military, wind turbine, medical equipment, and many other industries.
By virtue of expertise team, advanced manufacturing technologies and strict quality management system, LYJW takes the lead in the R&D of slewing bearings, which are designed with reasonable construction, light weight, good load carrying capacity and high versatility. The bearings' diameters range from 200 to 15000mm and the accuracy covers PO, P6 and P5 class. Now, we can manufacture CCS, ABS, BV, GL and other certified bearings.
We adhere to the business principle of "Quality and Integrity" and we'll keep providing outstanding bearings and superior services to serve global customer.