Custom Bearings
Customized Slewing Bearings for Your Application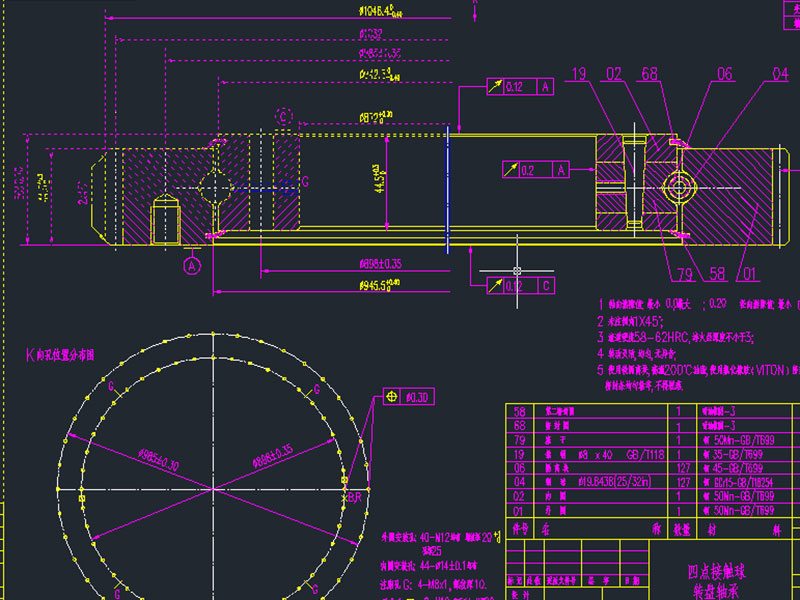 Our dedicated team is on hand to provide help and expertise throughout the process. Whether you are ordering from our standard range of products or you want a tailored solution for your current project, they are ready to help you every step of the way.
In addition, we will determine and deliver the drive components (pinion, pinion shaft, etc.) as well as the connecting elements (e.g., special bolts) for your adjacent structure on request.
Our engineers work closely with you through every step of the development and manufacturing process until the completion of your finished product.

Customization range
Product type: rotary table bearing, precision bearing, slew drive, ultra-large bearing
Product size: 100mm-15000mm
Customized samples
Tags
Customized bearings
large diameter diameters
bearing parts & supplies
machine motion elements
custom bearing manufacturing
LYJW is a professional manufacturer of slewing bearings and we can design and manufacture slew ring bearings, precision bearings, slew drives and custom bearings for construction, engineering, mining, marine, chemical, military, wind turbine, medical equipment, and many other industries.
By virtue of expertise team, advanced manufacturing technologies and strict quality management system, LYJW takes the lead in the R&D of slewing bearings, which are designed with reasonable construction, light weight, good load carrying capacity and high versatility. The bearings' diameters range from 200 to 15000mm and the accuracy covers PO, P6 and P5 class. Now, we can manufacture CCS, ABS, BV, GL and other certified bearings.
We adhere to the business principle of "Quality and Integrity" and we'll keep providing outstanding bearings and superior services to serve global customer.